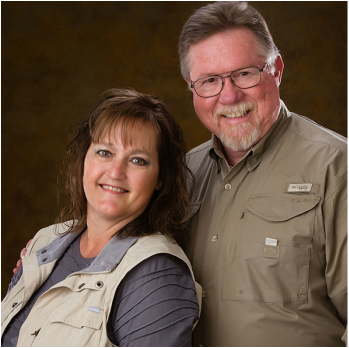 ​Mid-Minnesota Self-Defense, Inc. – Owners Jim and Lynne Fleming

Lead Instructor - Jim Fleming is the founder of Mid-Minnesota Self-Defense, Inc. (MMSDI).
Jim is a former law enforcement officer, practicing attorney, with offices located in Monticello, Minnesota at Fleming Law Offices, and is the author of two books.
He is a Minnesota certified firearms trainer and an
instructor, certified by the NRA
, in the disciplines of firearm self-defense, pistol, shotgun, rifle, personal protection in the home and range safety officer. Jim Fleming has been an active firearms instructor for more than 10 years. He is a graduate with 80 hours of training from Massad Ayoob's Lethal Force Institute (LFI 1), and MAG-80. When actively involved in competition handgunning, Jim held a ranking of Master Marksman with the NRA Police Combat Pistol Division. He also serves on the
Armed Citizen Legal Defense Network (ACLDN) Board of Advisors
and is an affiliate attorney for that organization as well as a member. Jim also
serves as an affiliate attorney for the
United States Concealed Carry Assoc. (USCCA)
and is a participating attorney as a Legal Advisory Board member of the
Gun Owners Civil Rights Alliance
- Legal and Educational Action Fund (
GOCRA-LEAF)
.
As an author, Jim has written a book titled, "
AFTERMATH: Lessons In Self-Defense – What To Expect When the Shooting Stops
(2015) and
The Second Amendment and the History of the American Gun
(2016). These books are available at Amazon in both paperback and digital download for Kindle, iPad and tablet readers.
As educator and speaker, he can also be found providing guest lectures for self-defense legal training nationwide. Jim Fleming has been the featured speaker in the
annual "Gun Law Conference"
in Chehalis, Washington. (Read these
testimonials from students who have attended gun law conferences with Jim Fleming as the lead speaker
.) Additionally he has also been a continuing legal education presenter with other nationally recognized presenters including Massad Ayoob.
NOTE: You won't see coupon offers or discounted training courses . We don't operate with the mindset of maxing out the number of students we can push through the doors with low priced offers to bring in money for our business. We pride ourselves on the integrity built in to the development of our training courses. You'll see a high level of quality with thorough course instruction including a solid base of expertise on important issues including the legal aspects of a self-defense shooting. Who better to instruct students on the legal aspects of self-defense than an experienced attorney like Jim Fleming? His real-world experience in the legal field, many courtroom trials and countless hours serving clients, provides students a method of teaching that covers these complicated issues with high standards not found in every permit carry course offered. We believe our training is a cut above the rest.
A self-defense course that teaches personal protection is only as good as the knowledge base of its instructor.
You'll find we teach the legal aspects of self-defense like no other class with attorney Jim Fleming as your instructor. Get your legal questions answered with self-defense training through Mid-Minnesota Self-Defense where our lead trainer is also a practicing attorney who understands gun law!
________________________________________________________________________________________________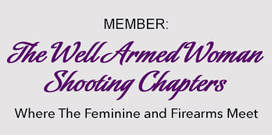 Mid-Minnesota Self-Defense, Inc. Instructor - Lynne Fleming is a co-owner of MMSDI as well as an instructor. The best instructor is also an avid student and Lynne participates in ongoing education through classes and skills training. R
ecent training includes
MAG-40
– Armed Citizens Rules of Engagement (40 hours) taught by
Massad Ayoob
at FAS (
Firearms Academy of Seattle
, Onalaska, WA),
Cornered Cat
Defensive Handgun 2-Day Training (18 hours) taught by
Kathy Jackson
and Defensive Handgun (8 hours) taught by staff instructor for
John Farnam's Defensive Training International
. Lynne has also obtained more than 20 hours of
NRA Instructor Certification
for Basic Pistol, Personal Protection in the Home and NRA Certification for RSO (Range Safety Officer). She an affiliate trainer and member of the
Armed Citizens Legal Defense Network
. Lynne considers herself a life-long learner with ongoing training that includes reading books, listening to audio programs along with online research and education related to firearms and self-defense. She has a special interest in development of instruction for women's training for the female mindset in personal protection and self-defense handgun classes. She is also a proud member of the
Well Armed Woman Shooting Chapters
for three different locations: Rogers, MN; Waite Park, MN and Chanhassen, MN.
---
Views from Mid-Minnesota Self-Defense • Photo Album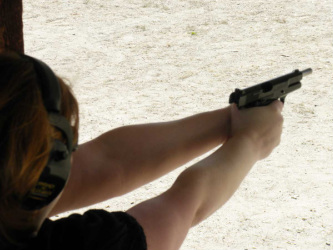 • Range and live fire training by MMSDI
• MMSDI classroom instruction
View
PHOTO ALBUM
---

________________________________________________________________________________________
MID-MINNESOTA SELF-DEFENSE, INC.
PO BOX 1569 • MONTICELLO, MN 55362 • USA • OFFICE PHONE: 763-614-6195

Successful completion of MMSDI instructional training for Basic Handgun as Self-Defense, assists with the application for a Minnesota permit to carry a pistol with classes held in Monticello, MN. Note: Minnesota residents may take this class as a qualification for their MN Permit to Carry application. We have students seeking their Minnesota Permit to Carry through this handgun class who are from Monticello, Big Lake, Becker, Buffalo, St. Michael, Albertville, Otsego and the surrounding Minneapolis and west metro areas to name a few. Ask us about bringing MMSDI gun training to your location for private self-defense handgun and shotgun instruction held in Wright County, Sherburne County, Stearns County or out state Minnesota.