Advanced Shooting for Self-Defense Scheduled Sunday, Oct. 16 (1-5 pm)
Read More about this class >>
Limited Seating! Call: 763-614-6195


We do private small group classes arranged for you. We schedule on demand based on your availability for dates. Small settings for private training allows us to customize firearms instruction in a casual and comfortable setting for your Minnesota Permit To Carry, Renewals or Advanced Training.

Contact us!

_________________________________

We provide Minnesota Permit To Carry training with a special focus on the

LEGAL ASPECTS and AFTERMATH of a Self-defense Shooting.LEAD TRAINER – JIM FLEMING

is a practicing Minnesota attorney and former police officer. He has the knowledge and work experience to provide valuable information that will make taking a firearms training class for self-defense from us one of the best you can find. It's not often you have an attorney talking to you directly about the legal aspects of a self-defense shooting. This is information you cannot afford to be without!
MID-MINNESOTA SELF-DEFENSE, Inc. (MMSDI) is a Minnesota based self-defense handgun instruction and training company for the serious minded shooter especially those interested in the legal aspects. Today, there are a great many classes for firearms students seeking the minimum qualifications to obtain a permit to carry a carry a handgun in Minnesota. However, very few of these classes offer training by instructors with significant levels of experience in understanding and presenting all facets of these responsibilities, especially the legal education. If you choose to carry a firearm for self-protection and the protection of others, you must demand that your instruction on these issues to be as thorough and accurate as possible. Here at Mid-Minnesota Self-Defense we maintain those high standards. The structure of classes at MMSDI are designed specifically with those requirements in mind. We prefer smaller private settings for training rather than large classroom size groups. Our customized class instruction has added value with its private setting. READ MORE >> Lead Instructor Jim Fleming
________________________________________________
• Minnesota Permit To Carry Classes held in Monticello, MN READ MORE >>
FAQs (Frequently Asked Questions) MN Permit To Carry – download PDF
• Advanced Shooting Classes held in Monticello, MN READ MORE >>
(Training beyond the Minnesota Permit To Carry. Held outdoors seasonally, weather permitting.)
• Aftermath: Lessons In Self-defense – What To Expect When the Shooting Stops held in Monticello, MN READ MORE >>

WE SCHEDULE Minnesota Permit To Carry and Advanced CLASSES based on your calendar. Call today to set a date – 763-614-6195 or CONTACT US
We accept cash and credit cards as payment.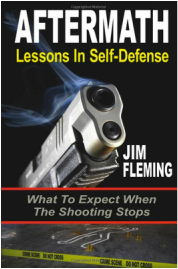 ---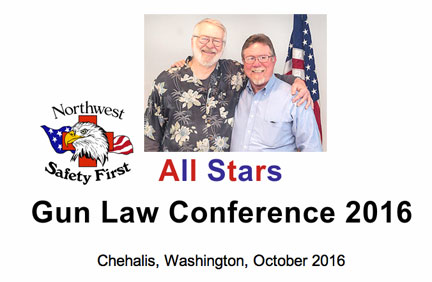 Friday & Saturday, October 7th & 8th
Presenters: J.B. Herren and Jim Fleming – "The Aftermath"
An interactive 2-days of live-action
scenarios and class participation
led by
expert Firearms Attorney Jim Fleming
and Course Instructor J.B. Herren. On these 2-days, Jim and J.B.
will transform the classroom into
a (faux)
deadly encounter, and you will become involved in the process of what happens next. You'll come away with an increased knowledge and understanding of Gun Laws and the Use of Deadly Force.
This is a class-participation class. You may become part of the action.
You will witness a felonious scenario acted out in our classroom-courtroom.
What did you see? Be a good witness. Articulate the details to our arriving officers on-scene.
Can you identify the evidence involved in the attack? Who initiated the assault? Who caused the violence? Could any of that violence been avoided? Were there any other choices available that may have led to a diffrent result?
What were the circumstances that led up to the attack? What did you see?
Can you articulate what happened to the arriving investigators? And most importantly; how would you handle the AFTERMATH of the assault? Were you the one involved in the shooting? What would you say? … And to WHOM would you say it? Silence may not be the best answer. Unbridled statements and accusations may only make matters worse.

This is only two days of a 6-day LAW CONFERENCE held Oct. 5-11, 2016
READ MORE ABOUT ADDITIONAL SPEAKERS and TOPICS >>